Virtual Programs for Adults with Disabilities
An exciting virtual space where adults with intellectual
and developmental disabilities can learn, connect, and be inspired.
Experience the
REMARKABLE

difference,
no matter where you are
Engage in joy-filled, innovative, and meaningful classes, groups, and events that
promote a sense of belonging. Meet new people, build new relationships.
6 days a Week of Virtual Classes & Activities!
Monthly club membership provides full access to fresh and innovative live virtual experiences that are curated especially for adults with developmental disabilities. From classes and clubs to workshops and special events, club members may participate in as little or as much as they'd like throughout the month, all for one low monthly membership fee. 
"There's ALWAYS something for my son to do!  He is never lonely or bored." – Melissa V.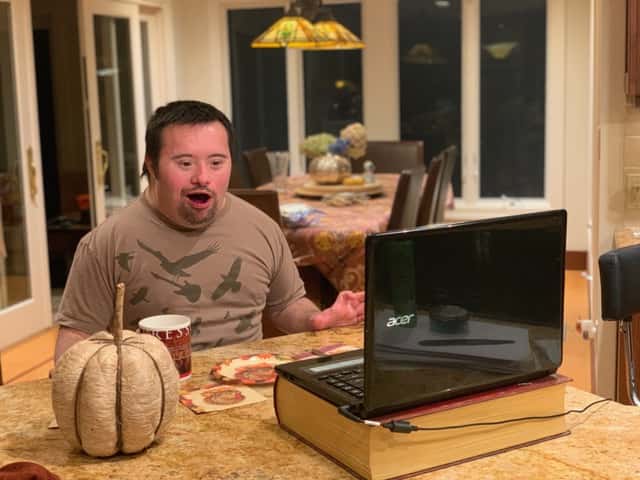 Remarkable After Dark offers unique, exciting classes in the evenings! Join us for each and every week where you will have new experiences, socialize, learn new things, and make even more friends. You won't want to miss all of the fun that happens after dark!
Come hang with us on Tuesday and Thursday nights, too! Challenge your brain, learn new things, and face off with friends as we combine the fun of Trivia and excitement of Bingo. TRINGO is the best of both worlds! Every week, we'll also journey through the exciting world of TV game shows and play fun, interactive games such as Jeopardy, Family Feud, Who Wants to be a Millionaire, The Price is Right, and more! So, now it's your turn to come on down and have some fun!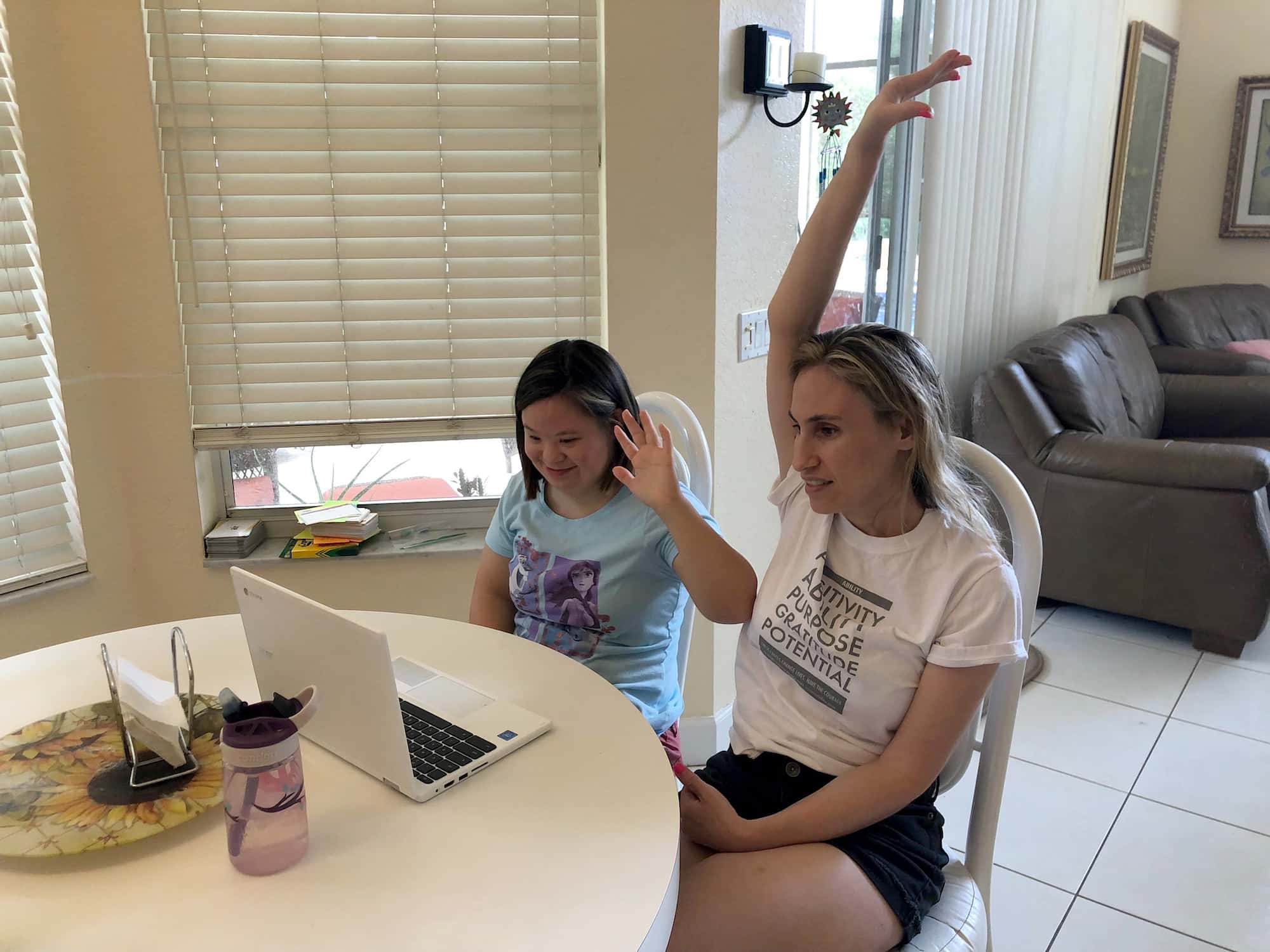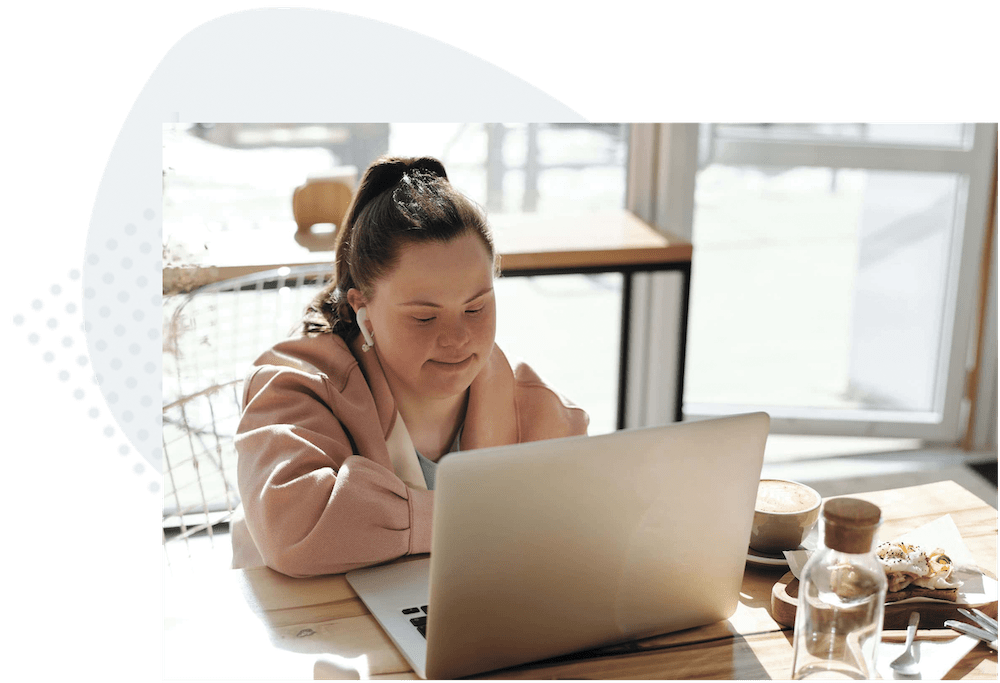 Virtual Therapy & Counseling
Our remarkable certified, trained, and experienced psychotherapist specializes in working with adults who have developmental disabilities and utilizes a dynamic approach for those who may be experiencing anxiety, depression, grief, and isolation, or having challenges with adjustments, transitions, life changes, family dynamics, self-esteem, coping, and more.
Virtual 1:1 Private Sessions
Interested in 1:1 virtual sessions? We can help! Our team will work with you and your family to create and customize goals. From academics and daily living goals, to social skills, relationship counseling and everything in between, we are committed to helping you live the most remarkable life possible. Whatever your personal goals are… we can achieve them together.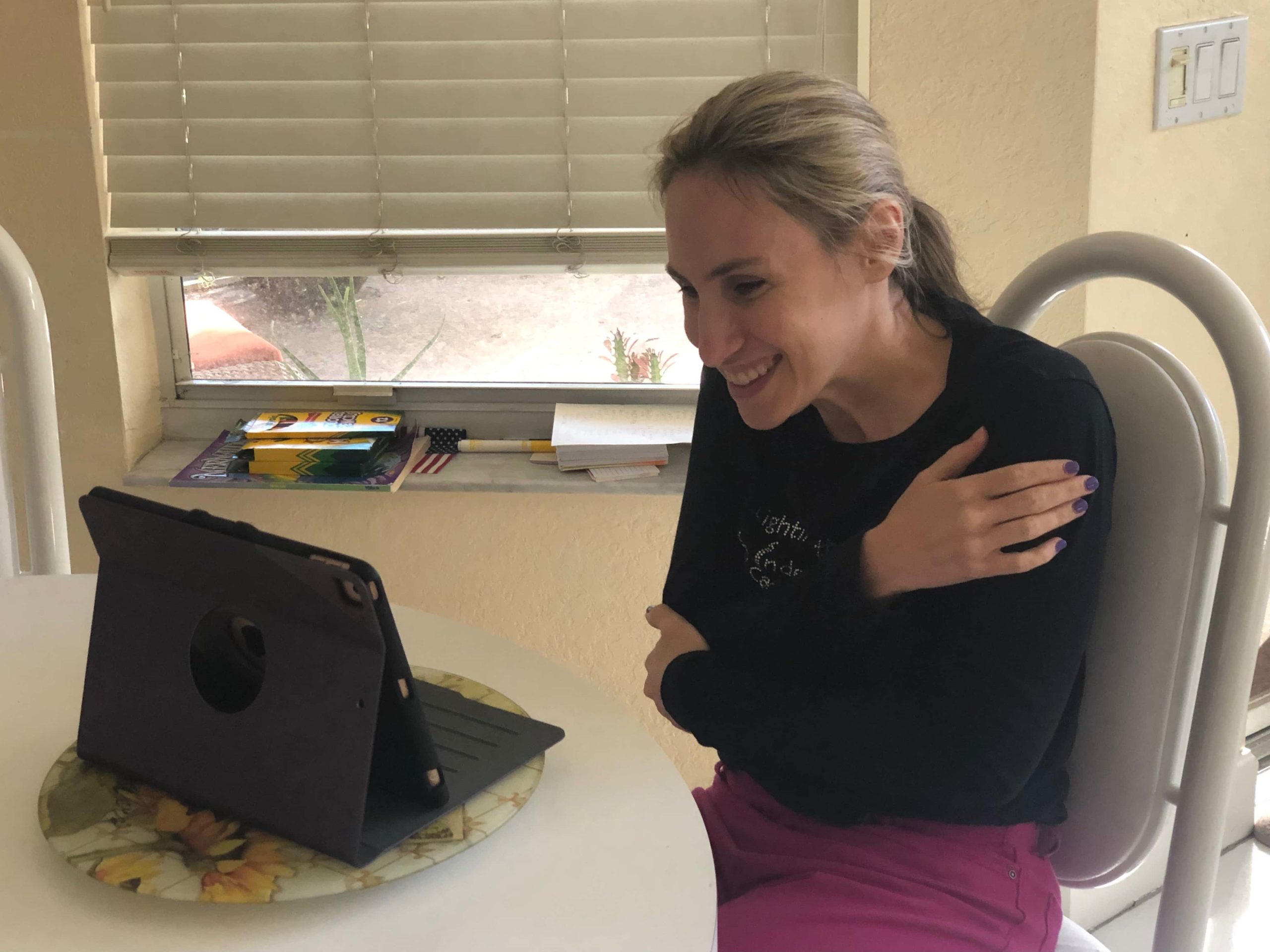 Come join us as we explore the world of dating and relationships! Remarkable's Dating & Relationships program provides young adults (ages 18-40) with the skills needed to have safe, healthy, and fulfilling relationships. Presented in a comfortable, non-judgmental atmosphere, we will take you on a journey of developing confidence, learning how to communicate likes, interests, and preferences, identifying and overcoming barriers to finding a partner, learning strategies for meeting potential partners, and going on dates, understanding boundaries and consent, appropriate behavior and so much more!
Adulting 101 teaches real-world skills every adult needs to know, like problem-solving & decision making, coping and managing stress, maintaining healthy relationships, and how not to get eaten by a bear. Okay, we're only joking about the last one, but we promise this course will teach you skills that will help you thrive in the real world.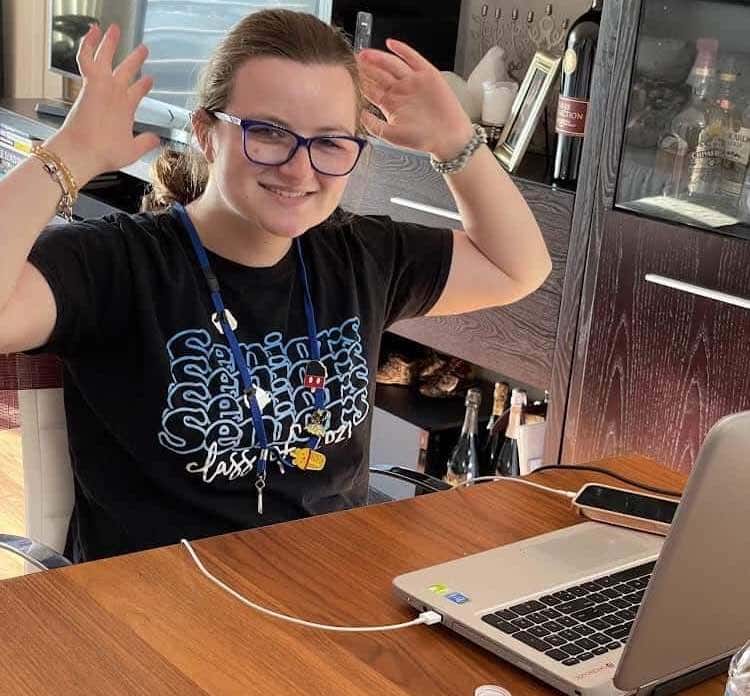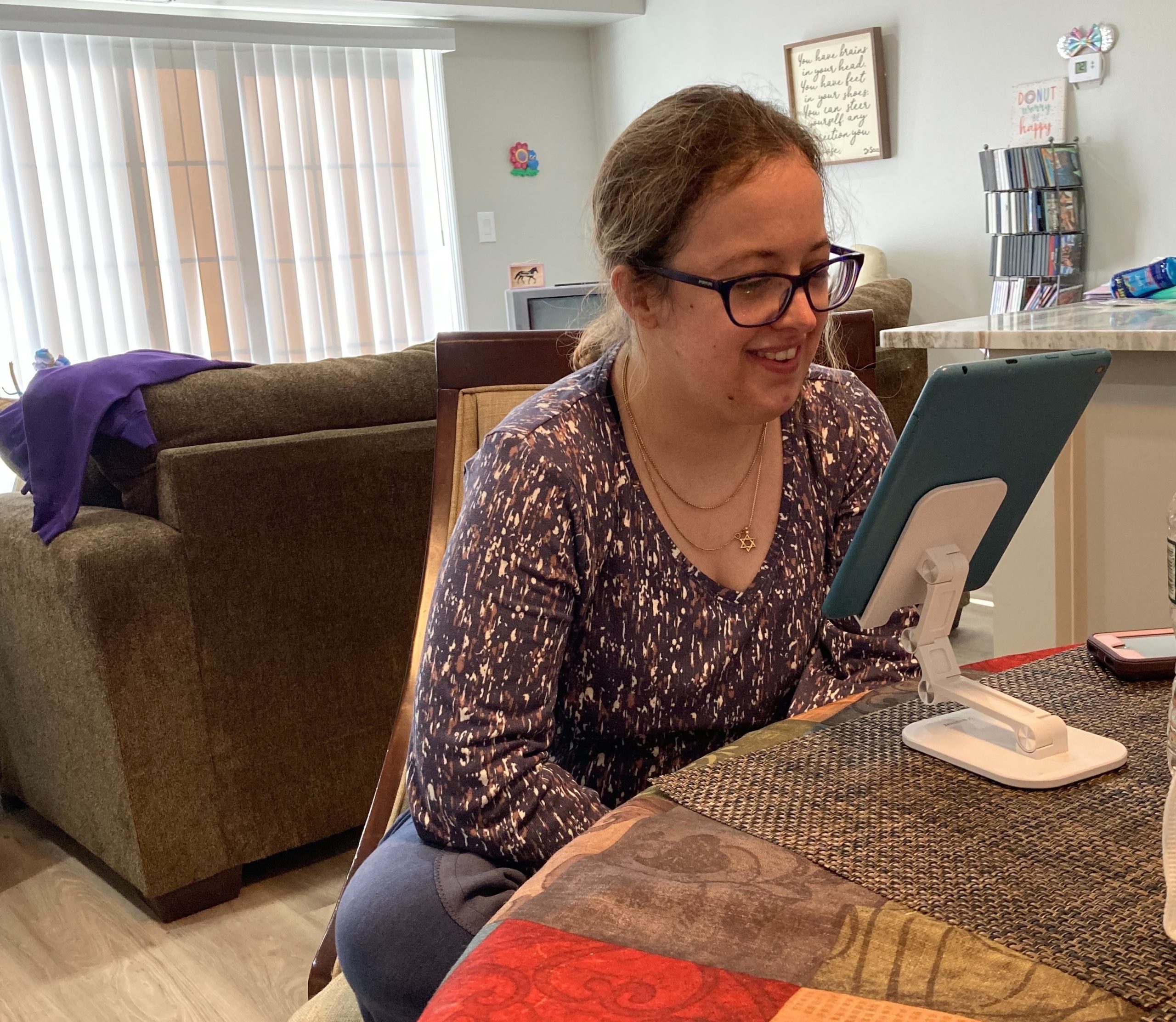 Customized Support
& Other Services
Let us help you achieve your goals through customized coaching, training, mentoring and support.
We believe in celebrating whenever and wherever we can! We want to celebrate YOUR special day! When it's your birthday, we will throw you the coolest virtual birthday party that you've ever seen and invite all of our Remarkable club members to join. Trust us, you haven't seen anything quite like our virtual birthday parties! So don't be shy — tell us when your birthday is, and let us celebrate YOU! Multiple packages available.
"Our hearts are overflowing with joy and gratitude.  This was truly a REMARKABLE Birthday experience, all the special treats (video messages, favorite songs) it was all so amazing.  I've never seen Mike so pumped up!  We LOVED every minute of it. I was brought to happy tears more than once.  I know you do these all the time so you are use to it…. but we were just so overwhelmed with happiness " – Liz & Michael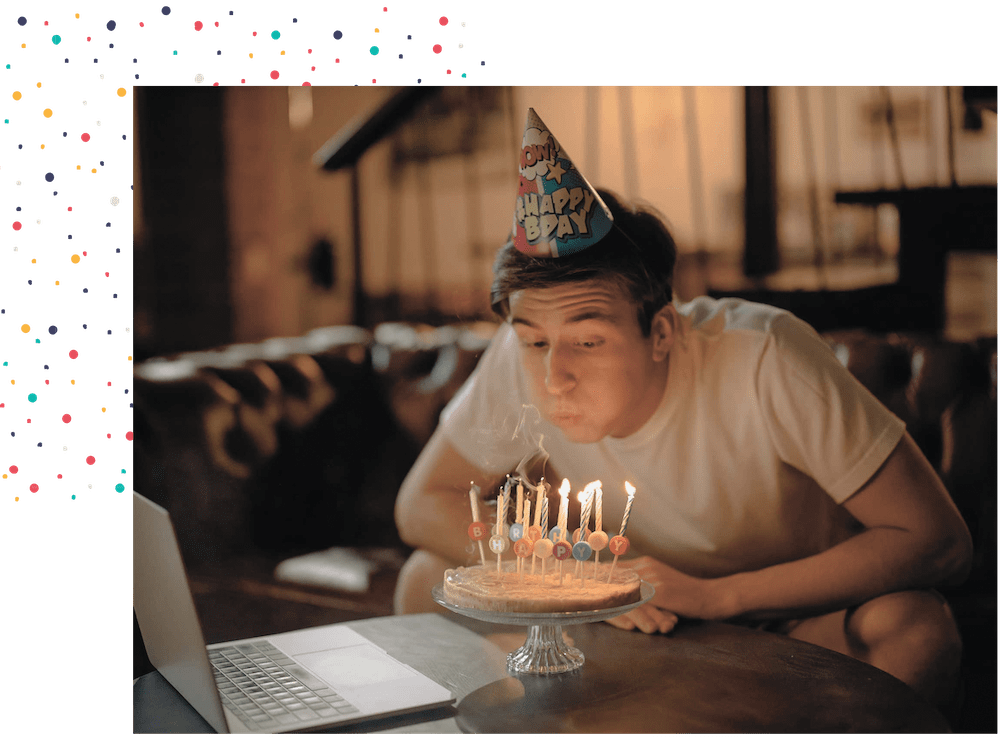 Join in on one-of-a-kind, exciting sessions that focus on learning, social connections
and the laugh-til-it-hurts kind of fun. Get your remarkable on!